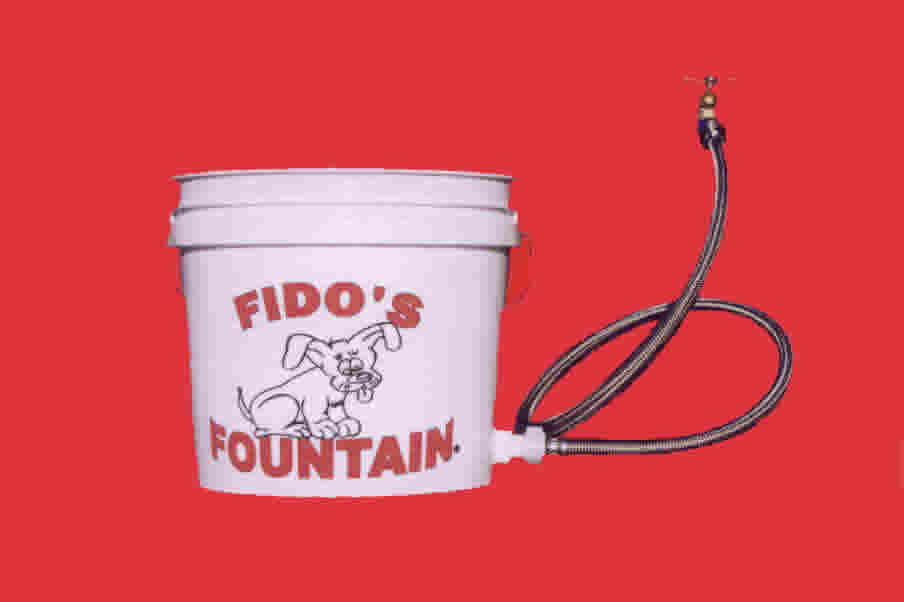 Automatic Watering Bowl For Your Pets
Fido's Fountain replenishes itself automatically with fresh cool water after your pet drinks.


Fido's Fountain does away with the troublesome float system and incorporates a pressure
sensitive diaphragm valve, which has been used in households for years.


Fido's Fountain includes braided 4 foot water supply line, which is burst proof.
Simply connect one end of supply line to the hose valve and the other end to FIDO'S FOUNTAIN,
turn the water on and FIDO'S does the rest.
FIDO'S FOUNTAIN is available in
3 1/2 Gallon size
$36.99
14.00 for Shipping & Handling